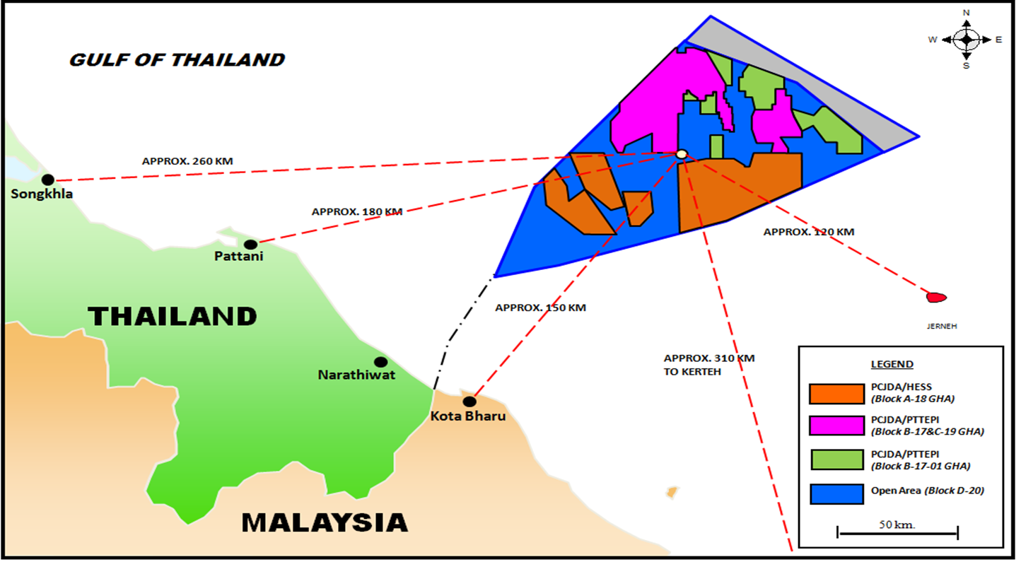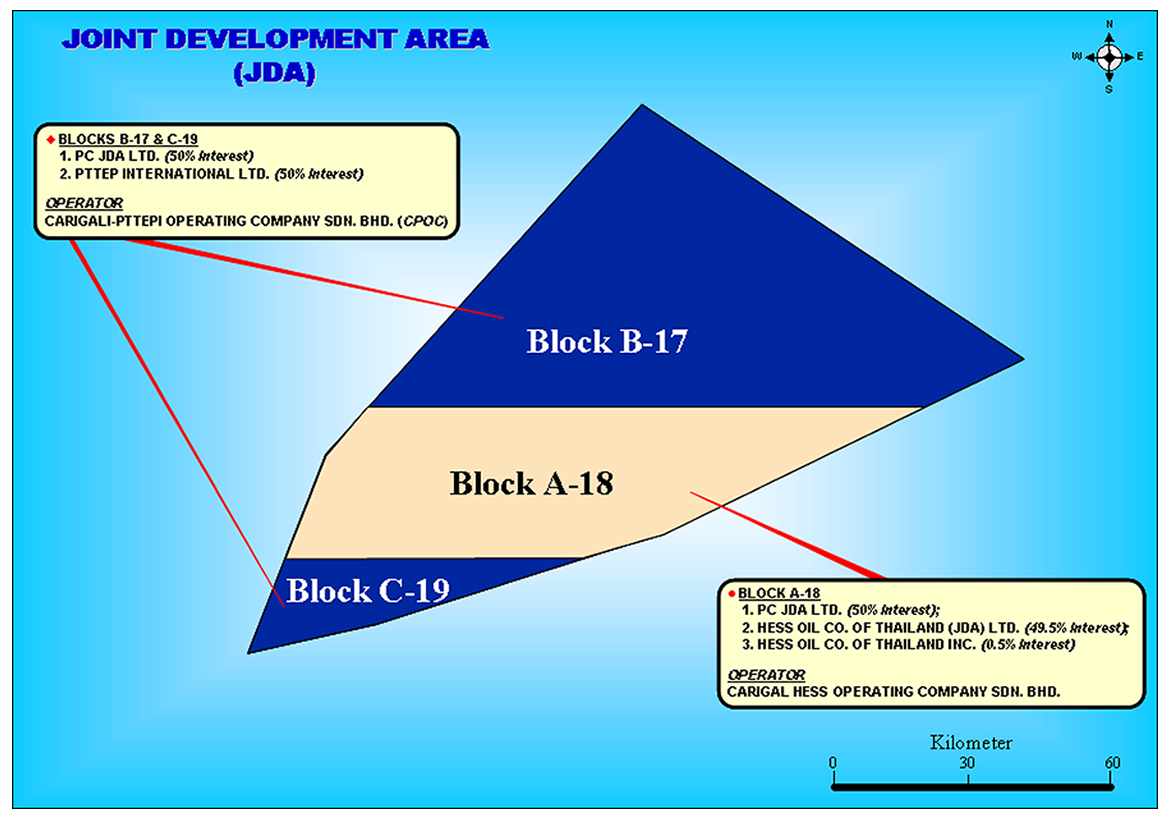 CONTRACTORS & OPERATORS
What You Need to Know
Under the MOU of 1979, the MTJA Agreement 1990, and the MTJA Act 1990/B.E. 2533, two Production Sharing Contracts (PSC) were awarded by the MTJA on 21 April 1994 to the following group of Contractors for two contract areas in the JDA. The Contractors also form and appoint two joint operating companies to act as the Operators on their behalf in the respective contract areas.
Contractors
PC JDA Limited. (50%)
Hess Oil Company of Thailand (JDA) Limited. (49.5%)
Hess Oil Company of Thailand Ltd. Co. (0.5%)
Operator
Carigali Hess Operating Company Sdn. Bhd.
Contractors
PTTEP International Limited (50%)
PC JDA Ltd. (50%)
Operator
Carigali-PTTEPI Operating Company Sdn. Bhd.(CPOC)
Contractors
PTTEP International Limited (50%)
PC JDA Ltd. (50%)
Operator
Carigali-PTTEPI Operating Company Sdn. Bhd.(CPOC)